arcici suspense stand - arcici pneumatic supports - air.heads - super.spikes - super.dynafeet - arcici
ARCICI
Arcici are the originators of the pneumatic stand, which they supply as air-heads (individual supports supplied for use on any stand or table, bur they also have been receiving great acclaim for their range of Suspense racks, which have an isolation which is optimised on the top and through the 4 shelves of the unit as a combined effect.
Arcici Suspense Rack
First The Absolute Sound compared the Arcici with the Townsend, and concluded that:
"While both are superior to conventional equipment stands in their ability to isolate components from vibrations, I give the nod, overall, to the Arcici, for 4 reasons. First, it has those height adjustable shelves, which are more convenient and more accomodating to larger components than the fixed Townsend shelves. Also the arcici is more rigid, and permits the top shelf to accomodate an LP turntable, something that I would be loath to trust to the Townsend, which can sway and bob...a danger to delicate cantilever assemblies. In addition, the Arcici uses bladders that are seemingly invulnerable to leakage, whereas those on the Townsend need re-inflating every few days. The icing on the cake is that components on the Arcici sound better, mainly in high-frequency resolution and purity.
...As for me, I'd like nothing more than to have all the equipment under evaluation here on Arcici stands so I couold be sure I was hearing the equipment, not the interactions between airborne vibrations and the operating mechanics of CD and LP playback decks.(SM)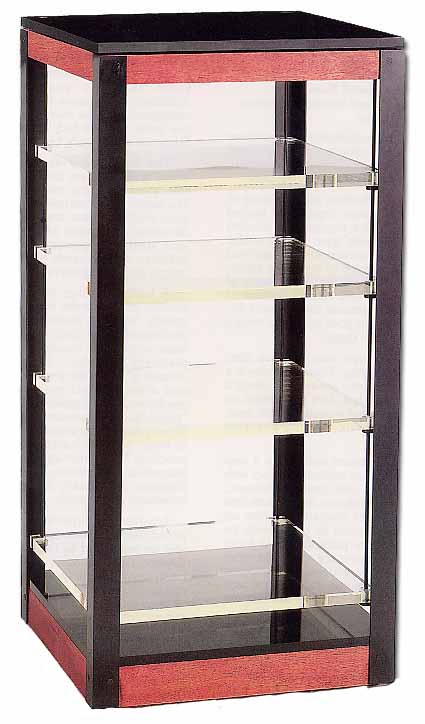 Then Stereophile found that:
"The key feature of the Suspense Rack's design is that the four acrylic shelves are not connected to the outer steel angles - or to any other part of the frame! Instead they're suspended from four thin threaded steel rods that extend up through the bottom of the AirHead and past the inner tubes to attach solely to the upper steel plate...The bottoms of the shelves rest on Navcom foam gaskets glued to the top of the adjustable speed nuts to supply an added degree of inter-shelf isolation. This clever adaptation of the Air Head employs the combined mass of the top plate and the four acrylic shelves, and all supported components to load the pneumatic suspension and lower its vertical resonant frequency to nearly the practical limit of this type of design...
Whether your looking for an elegant turnkey equipment rack that will improve the sound quality of your system as much as, or more than some electronic upgrades, or are an inveterate tweaker searching for a superior foundation on which to assemble and apply cartefully selected anti-vibration accessories to extract the maximum degree of musical nuance from your system, the Arcici Suspense Rack is sure to fit the bill." (Shannon Dixon)
This substantial massive rack [80 kg (170lb)] can be assembled or adjusted very simply due to the speed nuts, which slide up and down the threaded rods and lock on releasing the button.
Suspense 3 ft. model: 24 x 24 x 36 inch high
Suspense 4 ft. model: 24 x 24 x 48 inch high
The Audiophile Club, PO Box 6477, London, N13 4AY, United Kingdom
Tel. +44 (0) 20 8882 2822 ..Fax. +44 (0) 20 8372 3772
e-mail: sales@audiophileclub.co.uk

15/11/11
2