MiDOSaudio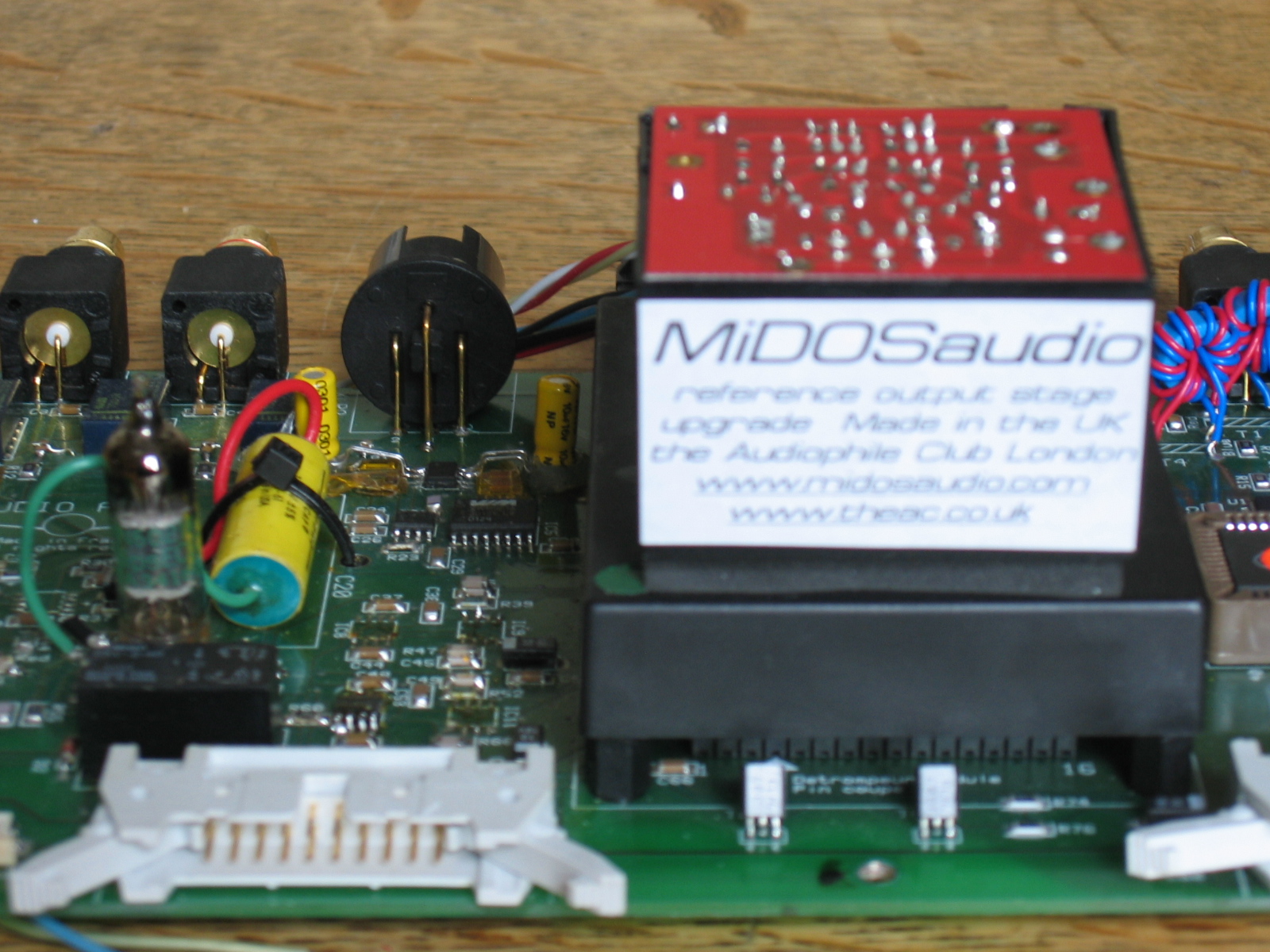 Now, available worldwide, our NEW Audiophile Club Ultimate Reference MIDOS Upgrade: A discrete output stage, which fully enables all the latent potential sound, giving it free rein on an unrestricted super-highway of sound: for all CD players, DACs and Hard Disc Players. This is a massive upgrade, which we have successfully employed on AudioAero models, and now we are able to offer the improvements universally, not just on Audio Aero players.
Please read the feedback on the audio forums:

AUDIOGON: Learn > Forums > Digital > 1244560865
Audio Aero Midos gainstage upgrade on Capitole Mk2
Have just received a major upgrade on my Capitole Mk2 SE from Ron at the Audiophile Club in London. It costs GBP950 plus VAT per module and replaces ICs in the gainstage with 2 discrete modules. I feed the signal directly into my WAVAC EC300B driving Duevel Bella Luna omnidirectional horns.
The results are rather spectacular: in particular, there is a dramatic increase in the 'being there' impression created: faster rise time with leading and trailing edge precision, in particular with woodwinds and strings, much better localisation of individual instruments in an orchestra and significant bottom and top end expansion.
I used to think of the Audio Aero as a high class pre -certainly compared to my Graaf GM13.5B- and am now in reference territory.
Rather than spend upwards of $8000 on a Shindo or Modwright preamp, upgrading an existing Audio Aero this way is a great way to go.
Written by "Antigrunge"


Please ask for more details.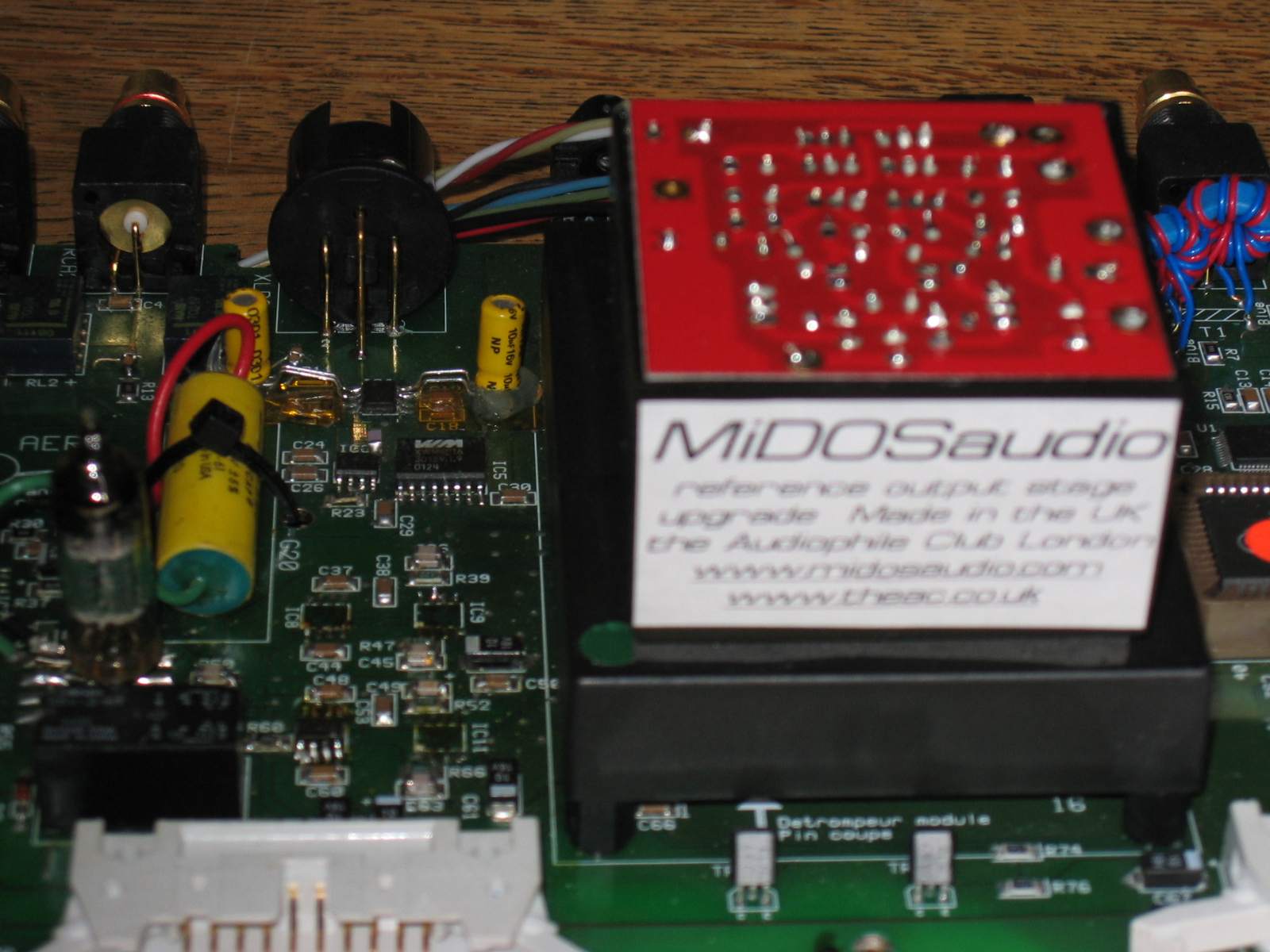 The Audiophile Club, PO Box 6477, London, N13 4AY, United Kingdom
Tel. +44 (0) 20 8882 2822 ..Fax. +44 (0) 20 8372 3772
e-mail: sales@audiophileclub.co.uk

19/11/19